THE PALACE Hosts a Multitude of Special Events
Multi-Purpose Banquet Hall for Weddings, Receptions, Birthday Party, Meeting and Class Rooms , Theater Concerts, Corporate and Cultural Events organizer in Faridabad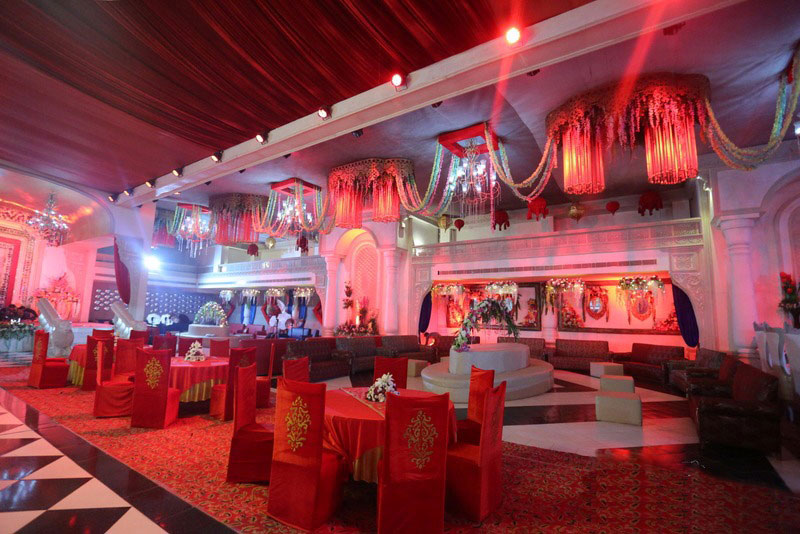 Welcome to The Palace Banquet Hall, the one place that you can trust to amaze you by blowing any event every single time. A gorgeous venue that will take your breath away at first sight regardless of the event you are having hosted there, Delhi NCR truly has no comparison. We have vast variety of surprises waiting for you and your guest on your very special day. From weddings and receptions to graduation, birthday, and anniversary parties, we do it all. An ultimate venue that is pocket friendly, the Palace Banquet Hall is designed and created with one goal in mind: fulfillment of expectations.
WHAT ARE YOU WAITING FOR!
Your grand event deserves a Reception Place in Faridabad. We have a plenty of experience in all sorts of events and know just the service to provide you with to lift your occasion to new levels of height, impressing your guests and leaving them with memories they will never forget.
We offer our services to the following types of events in our Unforgettable venue The Palace:
Weddings and receptions
Bridal and baby showers
Conferences, corporate events, and seminars
Graduation, anniversary parties, and birthday
Holiday parties and social, religious, and cultural events
Dance recitals, theaters, and stage shows
Meeting rooms
Take the first step to making your event grand today!
Host your event at a venue that will create memories you will be able to look back on fondly for years to come, and treat your guests to a luxurious day or evening they will thoroughly enjoy.
For any details other than mention above you can serve www.thepalace.co.in
Or contact us on followings Tel : +91–9811817185, 9999868139